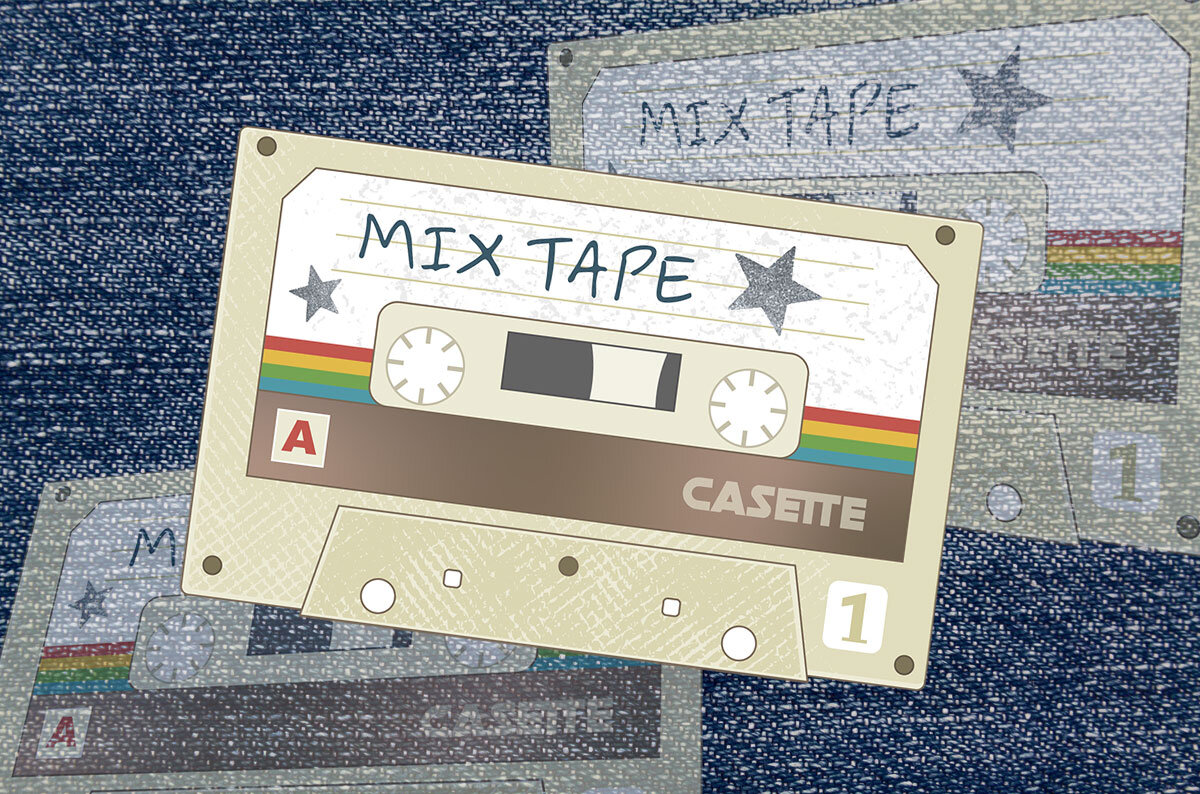 Download free vintage casette tape Illustration
Here I offer you a free download of a vector illustration of a retro mix tape. You can use it for both private and commercial use.
Why do I like the topic?
Vintage cassette tapes certainly have a unique and nostalgic aesthetic! With their distinctive rectangular shape and colorful labels, cassette tapes were a ubiquitous part of music culture in the 1980s and 1990s. They also have a certain charm that many people find appealing today.
In addition to their aesthetic appeal, cassette tapes also have a certain tactile quality that many people enjoy. Unlike digital music files, which are intangible and exist only as electronic data, cassette tapes are physical objects that you can hold in your hand and interact with. The act of inserting a cassette into a tape player, pressing play, and listening to the music as it unfolds has a certain sense of ritual that many people find satisfying.
Overall, vintage cassette tapes are a beloved relic of a bygone era, and their aesthetic and tactile qualities continue to hold a certain fascination for many people today.
Hier stelle ich euch einen kostenlosen Download einer Vektor-Illustration von einem Retro-Mix-Tape zur Verfügung. Ihr könnt es sowohl für den privaten, als auch kommerziellen Gebrauch nutzen.
Warum mag ich das Thema?
Vintage-Kassetten haben sicherlich eine einzigartige und nostalgische Ästhetik! Mit ihrer markanten rechteckigen Form und den farbenfrohen Etiketten waren Kassetten in den 1980er und 1990er Jahren ein allgegenwärtiger Bestandteil der Musikkultur. Sie haben auch einen gewissen Charme, den viele Menschen heute anziehend finden.
Neben ihrem ästhetischen Reiz haben Kassetten auch eine gewisse taktile Qualität, die viele Menschen genießen. Im Gegensatz zu digitalen Musikdateien, die immateriell sind und nur als elektronische Daten existieren, sind Kassetten physische Objekte, die Sie in der Hand halten und mit denen Sie interagieren können. Der Vorgang, eine Kassette in einen Kassettenrekorder einzulegen, auf Play zu drücken und der sich entfaltenden Musik zuzuhören, hat eine gewisse rituelle Wirkung, die viele Menschen als befriedigend empfinden.
Insgesamt sind Vintage-Kassetten ein geliebtes Relikt vergangener Zeiten, deren ästhetische und haptische Qualitäten noch heute für viele Menschen eine gewisse Faszination ausüben.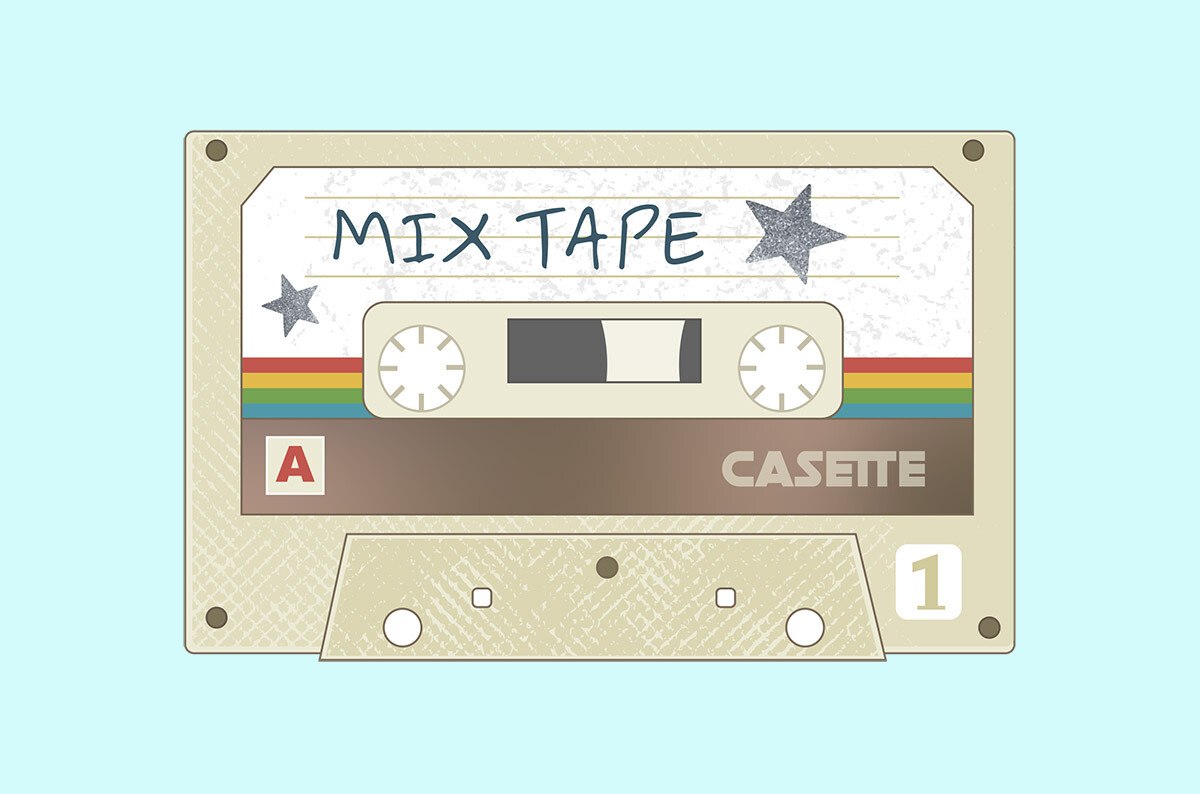 To the extent possible under law,

Dagmar Yanbak Grafikdesign
has waived all copyright and related or neighboring rights to "free vintage casette tape illustration".
This work is published from:
Deutschland.